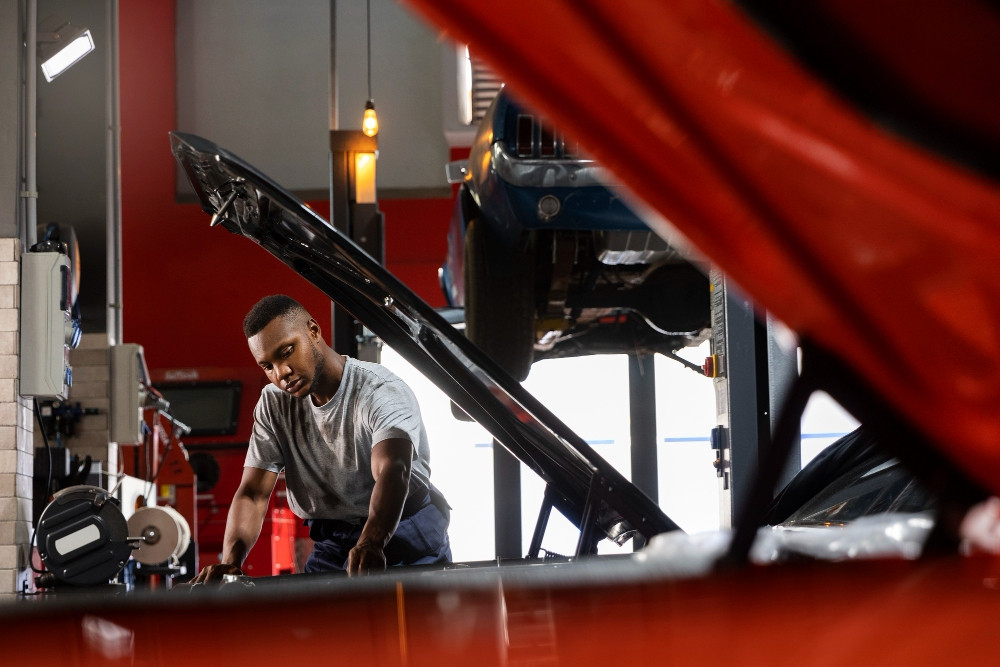 100% Proven Services to Maintain Your Cars Excellently in Dubai
If you're looking for reliable and affordable car services in Dubai for maintenance, you've reached the best place! Our team of certified professionals at Al Emad provides excellent services tailored to your car's needs at competitive rates. We strive to ensure your vehicle runs efficiently and effectively, providing the best performance possible.

We are experts at oil filter changes, and we'll check your car's oil to ensure that it is the correct viscosity and level, ensuring maximum performance from your engine. We also provide brake pad replacement, radiator flushing and topping off, and coolant changes to ensure your vehicle remains safe and secure on the road. We also provide services for car maintenance, car washing, and many others etc.

More to Offer for Our Valuable Services' Buyers
In addition to standard maintenance services, we offer complete engine repairs and suspension, transmission, and electrical system repairs. For the budget conscious, we offer routine maintenance services such as oil changes, spark plug replacement, and tune-ups. We also provide discounts and other special offers to help keep our services within reach of your budget.

At our shop, you can get the best car maintenance services at affordable rates, provided by certified professionals. We guarantee our work and offer comprehensive services to keep your vehicle in the best shape possible. So don't wait. Visit us today to get the services you need at your desired prices!

Al Emad - The Only Name of Trust
We offer a wide range of services that go above and beyond what you'll find at most auto shops, with attention to detail that will surely satisfy you. Our services are going to amaze you.

When choosing our services, you'll start by having your car expertly washed, waxed, and dried by a trained professional team. From there, your car will receive comprehensive detailing to ensure that the outside of your car looks immaculate.

Beyond the wash, you can use our many repair and maintenance services. At our car wash and repair service, we offer convenience and expertise. You can contact us anytime to get helpful information about our services. Let us make your car look attractive and best for all the right reasons. Our experts leave no stone unturned to give a new-like look to each vehicle.

Why Al Emad?
You would want to hire us again and again. We will guide you about our services, the pricing, and the time required to complete each service. This is how we are concerned about our customers. The goal is to provide car maintenance services precisely the way you like. Contact us so that we proceed with the provision of the best services. You won't be able to find such a fantastic car services company anywhere in Dubai.