TYRE FITTING, BALANCING AND ALIGNMENT
Experience the ultimate convenience and superior tyre service Dubai at Al Emad Auto Workshop. We prioritize your needs as a driver and value your time. Our team delivers exceptional car tyre fitting, wheel balancing, and wheel alignment services with precision and care. We ensure your tyres are perfectly fitted, providing optimal performance and complete peace of mind on the road. Trust our expertise, professionalism, and advanced equipment for unmatched quality and customer satisfaction. Schedule your appointment today and enjoy a hassle-free experience, knowing that our skilled experts have taken care of your tyres and wheels.
YOUR SOLUTION FOR CAR TYRE FITTING NEAR ME
Experience convenience and superior tyre service Dubai at Al Emad Auto Workshop, where we value your time and prioritize your needs as a driver. Our top-tier car tyre fitting services are meticulously designed to cater to the vibrant city's diverse driving requirements. With our unwavering commitment to excellence, we guarantee your tyres' precise and careful fitting, providing you with unparalleled performance and complete peace of mind on the road.
WHY OPT FOR OUR CAR TYRE SERVICE DUBAI?
UNMATCHED EXPERTISE AND PROFESSIONALISM
Our highly skilled technicians have extensive knowledge and hands-on experience in handling various types of tyres. Whether you drive a sedan, SUV, or luxury vehicle, we have the expertise to handle your unique tyre fitting demands with utmost precision.
PREMIUM-QUALITY PRODUCTS
We firmly believe in offering nothing short of the best for our esteemed customers. Hence, we source our equipment exclusively from renowned manufacturers, ensuring unrivalled performance, durability, and safety for your vehicle.
CUTTING-EDGE EQUIPMENT
Our workshop has state-of-the-art tools and advanced equipment, guaranteeing accurate and efficient tyre fitting services. We strictly adhere to rigorous quality standards and employ cutting-edge technology to mount and balance your tyres flawlessly, resulting in optimal performance and extended lifespan.
SEAMLESS CONVENIENCE AND EFFICIENCY
We sincerely value your time and strive to make the tyre fitting process as convenient and efficient as possible. With our streamlined procedures, you can expect prompt service without compromising quality. So please sit back, relax, and let our experts take care of your tyre fitting needs while you enjoy a hassle-free experience.
EXCEPTIONAL CUSTOMER SERVICE
Customer satisfaction is at the heart of everything at Al Emad Auto Workshop. Our friendly and knowledgeable staff are dedicated to providing outstanding service, addressing all your concerns, and ensuring a positive and seamless experience from the moment you arrive until the completion of the service.
BOOK YOUR CAR TYRE FITTING APPOINTMENT TODAY!
Regarding car tyre fitting in Dubai, you can trust Al Emad Auto Workshop to deliver extraordinary results. Contact us today to schedule an appointment or to learn more about our comprehensive range of automotive services. Drive confidently, knowing that the industry's finest professionals have fitted your tyres.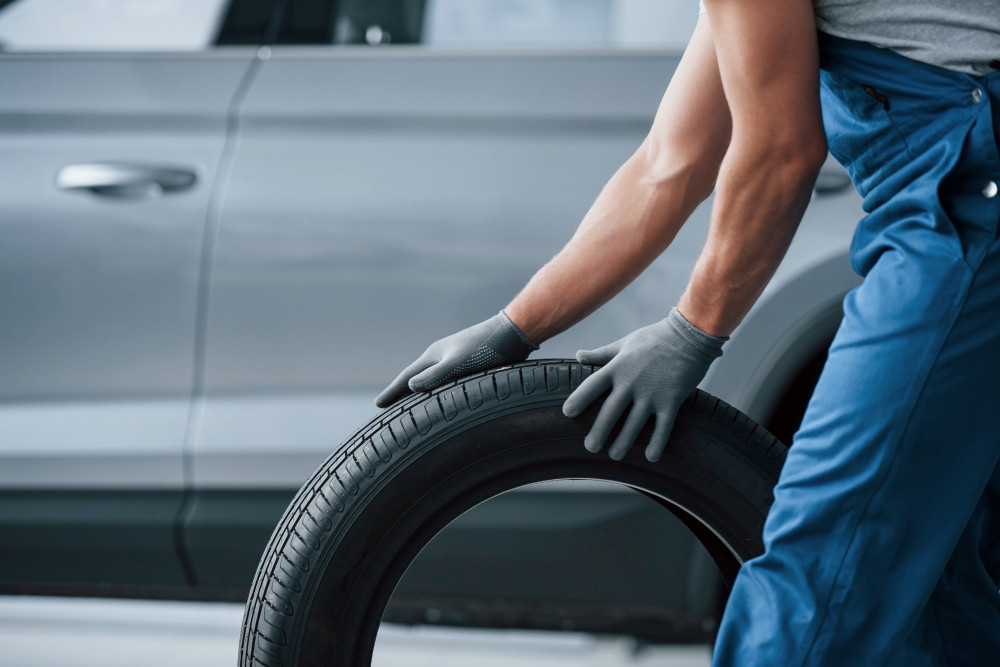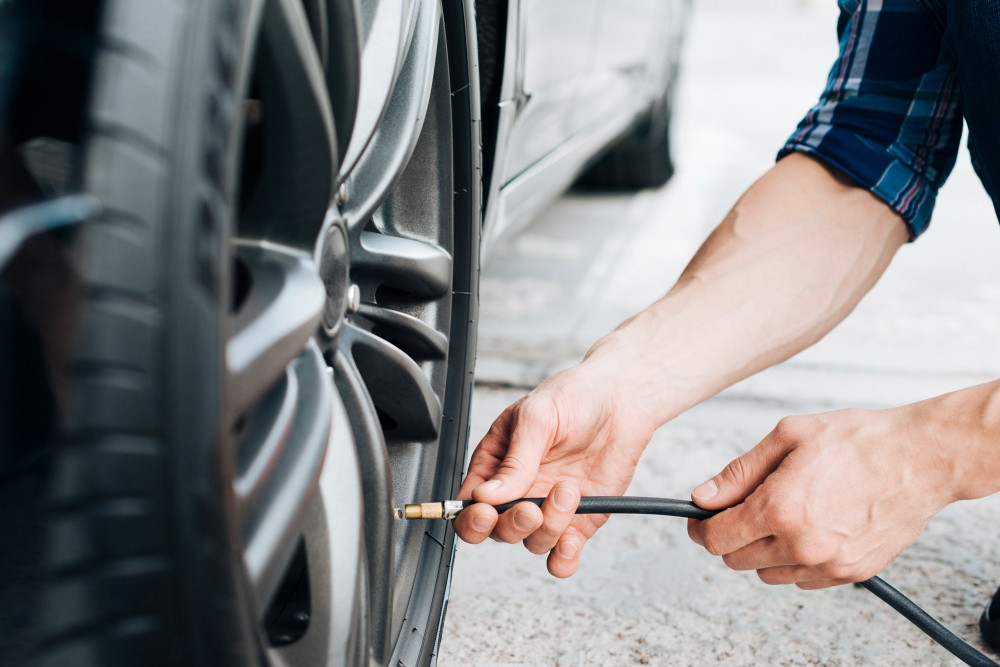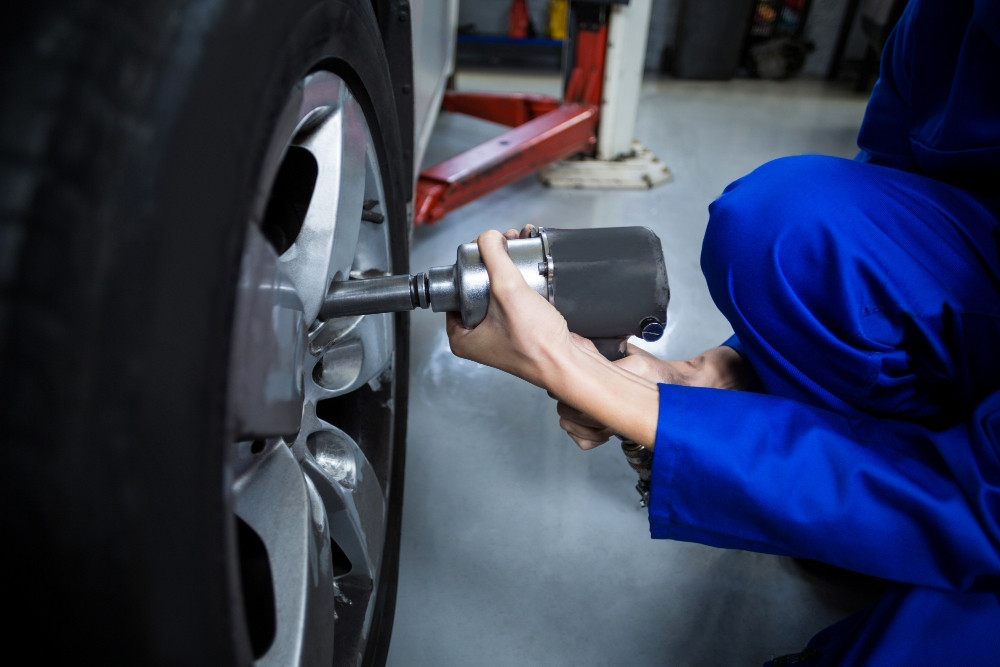 ENSURE OPTIMAL PERFORMANCE WITH OUR WHEEL BALANCING SERVICE
Regular car maintenance is essential, like routine check-ups for humans and pets. In addition, regular servicing is a must regardless of your car's make, type, or model. Among the crucial components of your vehicle, car tyres directly contact the road while driving. If tyres are misaligned, cracked, or worn out, it can result in poor performance and increased expenses. You should look for wheel balancing near me on the internet to get your vehicle in the best shape.
Car wheel balancing plays a vital role in car maintenance, as improper balance can damage tyres and negatively impact the driving experience. Even when you step on the accelerator, an unbalanced tyre alignment can affect your perception of speed. At Al Emad Auto Workshop, a well-known car repair and maintenance service provider in Dubai, we have a skilled team and advanced infrastructure to deliver efficient and top-notch services promptly.

THE BEST TECHNICIANS FOR TYRE BALANCING DUBAI
Our expert car tyre technicians specialize in achieving the perfect balance, ensuring smooth performance. So whether you're embarking on a long journey or frequently using your car, we recommend scheduling an appointment at our nearest store in Dubai to have your car checked. While wheel balancing may seem simple, neglecting proper alignment can lead to further complications.
In addition to our balancing service, we offer a wide selection of branded car tyres. So if your current tyres are worn out, you can choose from our range of high-quality options. Our certified and experienced technicians provide the best-in-class suggestions to help you make an informed decision.

At Al Emad Auto Workshop, we are committed to enhancing your driving experience by ensuring optimal performance and safety through our tyre balancing Dubai service. So please book an appointment today and experience the difference our expertise and quality service can make.

YOUR SEARCH FOR WHEEL ALIGNMENT NEAR ME ENDS WITH AL EMAD
Proper wheel alignment is crucial for a smooth driving experience and to extend the lifespan of your wheels. When wheels are not aligned correctly, it can lead to accelerated wear and tear, posing a risk to your safety. This not only necessitates frequent wheel replacements but also incurs additional costs. Therefore, finding the best service wheel alignment near me in Dubai to address these issues is essential.

The wheel alignment Dubai service assists in minimizing problems such as suspension issues and vibrations while driving. At Al Emad Auto Workshop in Dubai, we ensure effective wheel alignment to protect your wheels from future damage. Our highly trained and experienced team will pick up your car and bring it to our garages for top-notch wheel alignment service.
At Al Emad Auto Workshop, we consistently employ highly efficient and cutting-edge technology in our wheel alignment services in Dubai. Following the wheel alignment process, we meticulously inspect the system to ensure flawless delivery to our customers. As a result, our service guarantees you will receive the best wheel alignment service in Dubai, leaving you trouble-free with your wheels.

To enjoy a perfect driving experience, maintaining proper car alignment Dubai is crucial. It helps save money by preserving your wheels in optimal condition. In addition, caring for your car's wheels can enhance your driving experience and reduce associated risks.

BENEFITS OF WHEEL ALIGNMENT:
Wheel alignment ensures a smooth driving experience by minimizing vibrations and providing better handling, allowing you to enjoy a comfortable and controlled ride.

Proper wheel alignment enhances safety on the road by improving steering responsiveness, reducing the risk of tire blowouts, and promoting even tire wear, which helps maintain traction and stability.

Wheel alignment Dubai increases tyre durability by evenly distributing the weight and forces exerted on the tires, preventing premature wear and extending lifespan.

Experience enhanced driving dynamics with precise wheel alignment, enabling you to enjoy optimal steering control, seamless cornering, and overall improved vehicle performance.

Improve your vehicle's fuel efficiency through proper wheel alignment, as it reduces rolling resistance, allowing the tires to move smoothly and effortlessly, resulting in enhanced fuel economy.

Ensure the longevity of your vehicle's tires by promoting even tire wear through wheel alignment. Reducing individual tire strain prevents excessive wear and tear, ultimately extending the life of your tires.

Enhance safety on the road by maintaining proper tire contact with the road surface through wheel alignment. This improves traction, stability, and control, especially during challenging driving conditions, reducing the risk of accidents.

WHY CHOOSE US:
QUALITY
Al Emad Auto Workshop is committed to providing quality wheel alignment Dubai services. Our well-equipped garage and methods ensure the best service in the city.
CONVENIENCE
We value our clients' time and availability and provide convenient services to accommodate their needs.
TRUST
With years of experience, Al Emad Auto Workshop has built a reputation for delivering the best to our clients. You can trust us for top-notch wheel alignment services in Dubai.
At Al Emad Auto Workshop, our expert staff members have extensive experience and expertise in wheel alignment services, offering you the finest service in Dubai. Wheel alignment service at our workshop is easy, quick, and affordable. Feel free to visit us or give us a call and avail our wheel alignment and balancing offers at a very fair rate. Our dedicated support system is always available to assist you.