VEHICLE PERFORMANCE UPGRADE MODIFICATIONS AND TUNING
Al Emad Auto Workshop specializes in performance tuning Dubai and enhancing the performance of your vehicle. We understand the thrill of adding more power and bringing your driving experience to the top, which is why we're here to provide expert services that make your automotive dreams a reality.
Modifying your vehicle requires careful consideration and expertise. It's not as simple as just swapping out parts; there are crucial factors to address before making any changes to factory components. That's where our experienced Al Emad experts come in. You can avoid disappointment, costly mistakes, and unnecessary expenses by working with us and ensuring your vehicle is properly prepared for car modifications.
PREPARING YOUR VEHICLE FOR PERFORMANCE TUNING DUBAI IS KEY
Regardless of whether your car is brand new or not, the process remains relatively the same. However, it's essential to thoroughly understand your vehicle before making any alterations. By doing so, you can avoid unexpected surprises, identify available upgrades, and set realistic expectations for the desired results post-tuning. Our car tuner will help you navigate this process, ensuring your engine is in optimal health and addressing any underlying issues before commencing the modification journey.
If you already have existing modifications or aftermarket components installed, we consider those as well. Our experts will work closely with you to understand the specifications and compatibility of these parts. This ensures that future modifications seamlessly integrate with the existing setup while expanding the possibilities for further enhancements.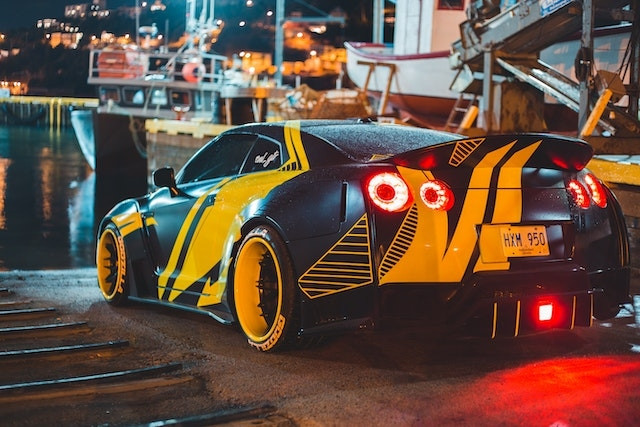 SETTING YOUR MODIFICATION OBJECTIVES IN AUTO PERFORMANCE UPGRADES
Every vehicle has unique strengths and weaknesses; knowing them is the key to unlocking its full potential. Before diving into the wide array of car modifications available, it's important to define your specific goals. Whether you seek more power, improved torque, enhanced throttle response, or better fuel economy, having a clear vision streamlines the process. As Al Emad specialists, we'll guide you through the available options and provide insights to help you make informed decisions. This strategic approach saves you time and money, increases long-term value, and ensures a satisfying outcome.
The team of Al Emad Auto Workshop boasts years of industry expertise. We have established strong partnerships with leading automotive and aftermarket performance brands, allowing us to offer a comprehensive range of modification options. Our skilled technicians work diligently to personalize your ride according to your preferences and needs. We value your input and involve you in every step of the project, fostering a high level of trust that extends to future upgrades and tuning.
We take pride in our thorough yet approachable delivery process. As an honest Auto shop, we prioritize delivering exceptional results with meticulous attention to detail. When we complete a job, you can have complete peace of mind, knowing it's done right.
Choose Al Emad Auto Workshop as your trusted partner in auto performance upgrades and car tuning. Experience the power, precision, and performance you've always desired.