High Quality PPF Paint Protection Film By Al Emad
End-To-End Sealing technology
Our high-tech machinery covers the edges of the car, including windows, doors, and bumpers. All ends are sealed well to protect against damage, collision, and scratches.
100% smooth and bubble-free PPF
Expert hands at our workshop offer guaranteed smooth coverage: no bubbles and no damaged filming. Get evenly installed paint protection film.
Anti-aging technology
Our paint protection films are designed as an anti-aging material. Unlike our competitors, our PPF is of high-grade material that does not get yellow or fade over time.
Why Paint Protection Film from Al Emad?
With the best paint protection film price, our PPF is superior for the immense benefits. Whether you opt for matte film protection or glossy, all are manufactured to shield in the best manner.
Invisible shielding cover
We ensure accurate and end-to-end seals with precise shielding. Your car paint with an invisible shield cover gets more life at our paint protection film shop.
Reduces washing and maintenance cost
No need to have frequent washing services. It is easier to wipe the surface with a simple wiping cloth. Besides, scratches, paint removal, dents, and parking challenges can disturb the car's outlook. Our PPF prevents your vehicle from such challenges and reduces the cost of exterior maintenance.
Maintains the resale value
Our PPF is efficient enough to keep the exterior of your car maintained and in good condition. It surely increases or holds the actual resale value of your vehicle.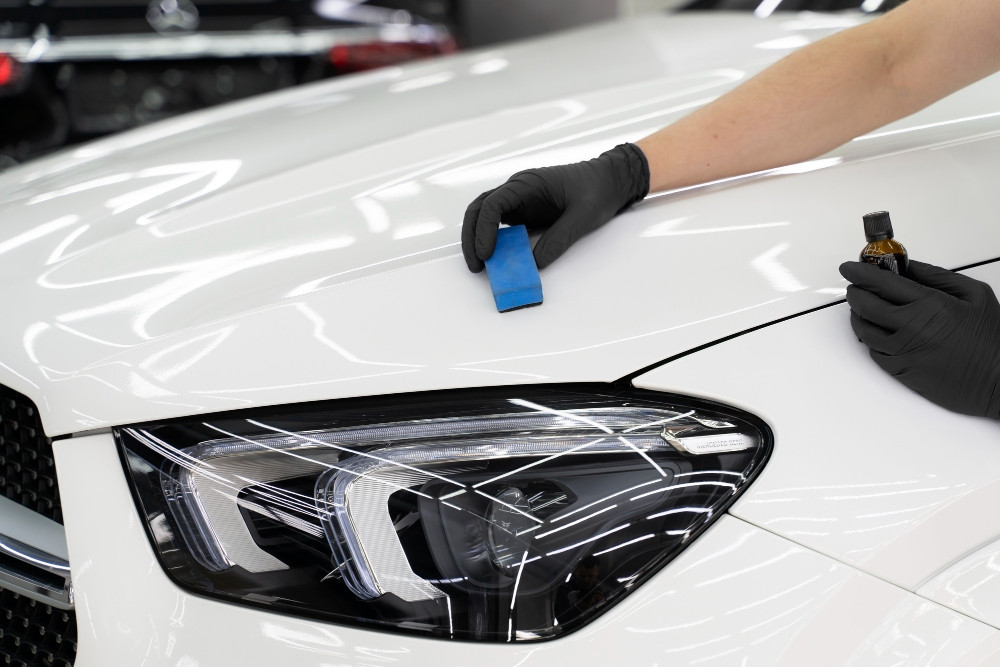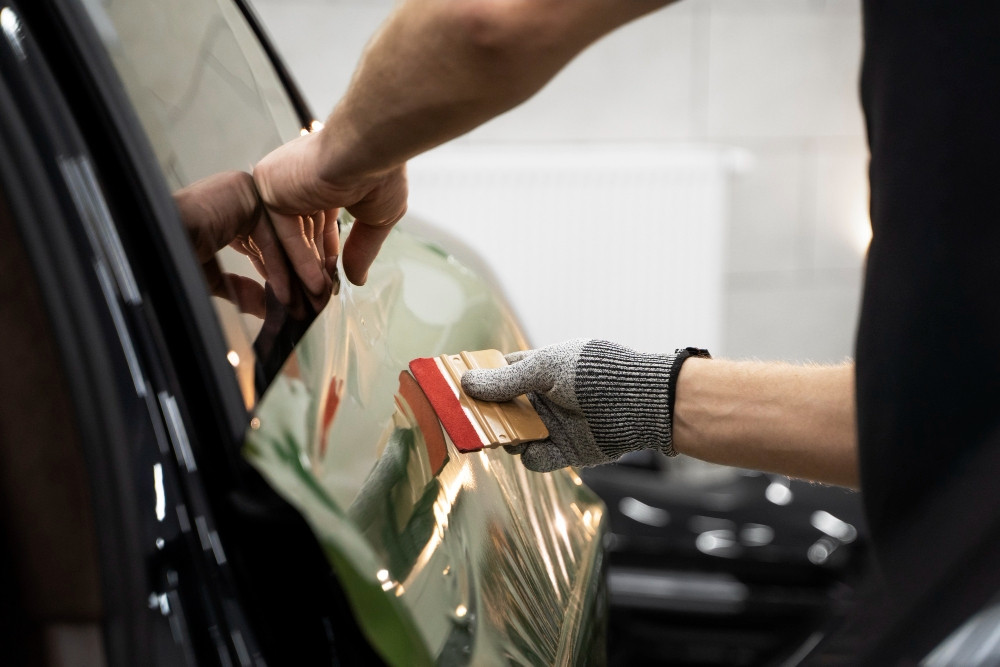 Scratch-free and aging-free shield
Self-healing state-of-the-art keeps the car body juvenile and free of aging. After years of usage, you will find your car free of tear and wear. Thanks to the advanced paint protection film, mild scratches and collisions keep the car body safer from paint removal or other outlook issues.
Self-healing filming material
Elastomeric Polyurethane material is used to manufacture PPF, making it one of the top-class PPFs. Rem worry-free if the car top or body receives any scratches or swirls. Our PPF contains self-healing technology that allows the affected surface to recover immediately. Recovery requires mild exposure to warm water or heat that leads to filling in the gaps or swirls.
Prevents Discoloration
Continuous exposure to extreme weather conditions like heat, cold, snow, sand, etc., keeps the cars' exterior safe. Our automotive paint protection film maintains the natural color of the car, shielding it from fading and discoloration.
Our services
Our professionals are good at covering the PPF smoothly and error-free.
Front-end Paint Protection Film
Our Front-end paint protection film Dubai services provide a shielding cover to your car's front keeping it secure from scratches, wear and tear sunlight, and paint removal issues.
Full Car Film Paint protection
In the case of full car film paint protection, our experts will shield the whole car body with high-grade PPF. Moreover, our full car PPF reduces the need for washing services and upgrades the resale value of your car.
Find us now to get our PPF services.
Al Emad workshop offers the best paint protection film services for your car. Our experts add value to your money by installing it right and quickly. Shield your car with our automotive PPF services and enjoy an impressive car exterior. Our professional car paint protection filming keeps the vehicles secure and maintains the car's resale value. Access our outlets today or have an appointment to avoid the stress of waiting in a queue.