ROADSIDE BATTERY REPLACEMENT
Welcome to Al Emad Auto Workshop, your trusted partner for all your car needs. We understand the frustration and inconvenience caused by a dead battery bringing your vehicle to a halt. That's why we're here to introduce roadside battery replacement in Dubai, a comprehensive service that helps you find a new battery for your vehicle and provides expert installation if required.
When you find yourself stranded with a dead car battery in Dubai, simply dial our number for prompt assistance. Our dedicated team of expert technicians is committed to getting your vehicle back on the road in no time. We prioritize your convenience by offering roadside assistance in Dubai, ensuring we come to your location for a quick resolution.

Equipped with the latest electronic car battery tester, our skilled technicians will assess the status of your battery with precision. This advanced technology allows us to determine whether your battery requires a jumpstart or replacing a car battery. Rest assured that we employ industry-leading practices to ensure your vehicle's battery needs are met effectively.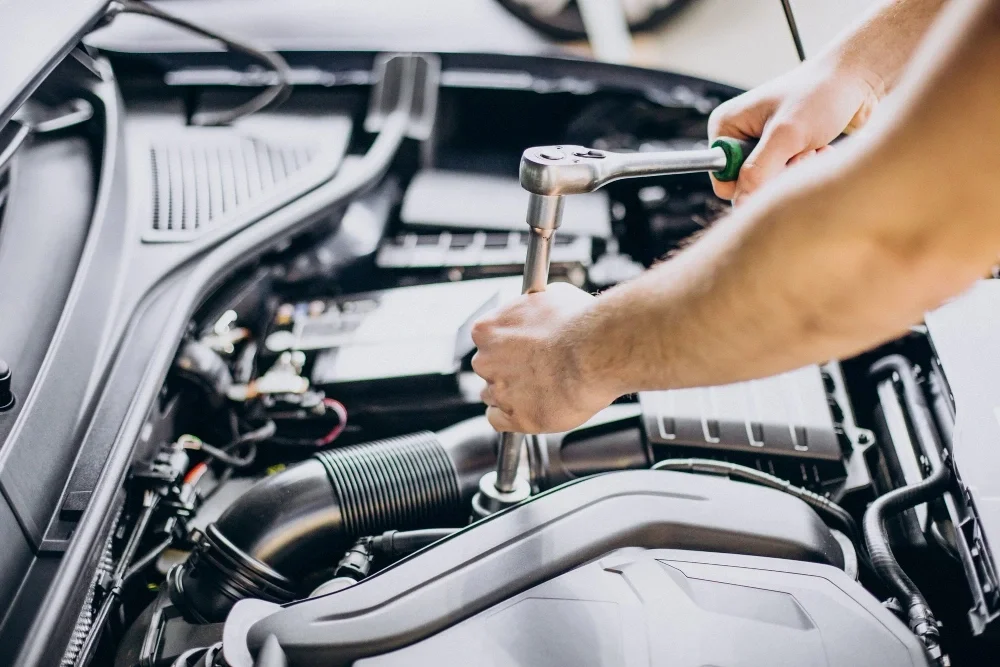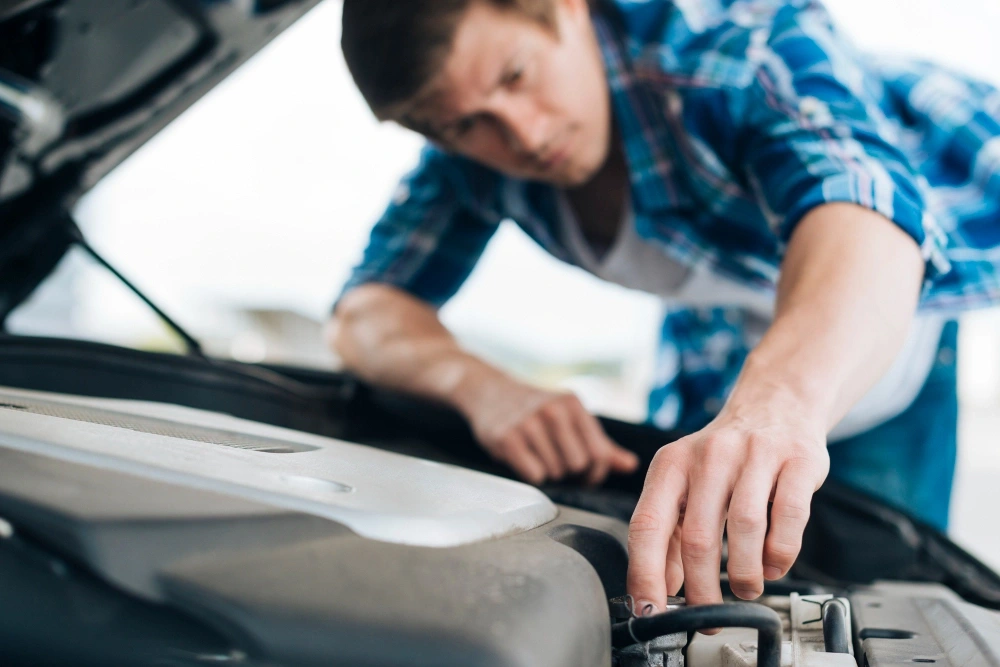 CHOOSE AL EMAD FOR CAR BATTERY REPLACEMENT IN DUBAI
At Al Emad Auto Workshop, our top priorities are customer satisfaction and peace of mind. That's why all our car battery replacement installations are accompanied by a warranty, providing you with confidence and assurance in our services. Our commitment to quality extends beyond battery replacements. Once the new battery is fitted, our technicians perform a thorough car battery replacement in Dubai and a charging system test to guarantee optimal functionality. Once we've completed our comprehensive checks, you'll be back on the road, ready to continue your journey.
In addition to our efficient battery services, we go the extra mile by conducting a comprehensive inspection of your vehicle. During our visit, we will inspect crucial components, including:

Car Battery Replacement to ensure your new battery is installed properly.

Car Battery Terminals Checkup to verify the integrity and cleanliness of the battery terminals.
Car Alternator Test to assess the performance of your vehicle's alternator, a vital component for battery charging.
Car Starter Motor Check to evaluate the functionality of the starter motor, which is crucial for initiating the engine.
Car Coolant Level Check to verify the coolant level to prevent overheating issues.
With every vehicle battery installation, we offer a comprehensive 4-point checkup. This includes a thorough examination of your car battery, alternator, starter motor, and electrical cabling. Our aim is to ensure the overall health and performance of your vehicle's electrical system.

Choose Al Emad Auto Workshop for your Roadside Battery replacement and experience our efficient services firsthand. We are dedicated to delivering and installing top-quality car batteries in Dubai, providing you with a swift solution to get you back on the road promptly. Additionally, our commitment to superior service is backed by our warranty, giving you peace of mind with every battery provided by our workshop.

Count on Al Emad Auto Workshop for reliable and comprehensive car battery services. Contact us today, and let us assist you in keeping your vehicle running smoothly.