AL EMAD AUTO WORKSHOP: YOUR RELIABLE ROADSIDE ASSISTANCE SERVICE
How do you process it when your car breakdowns unexpectedly? Imagine that unfortunate event that took place in the middle of Sheikh Zayed Road; that's where Al Emad Auto Workshop comes in. We offer our comprehensive car roadside assistance service, available at your convenience.
THE SERVICES FOR ROADSIDE ASSISTANCE IN DUBAI

Our Roadside Assistance Services Include:
CAR TOWING SERVICE
If your vehicle is not able to move and needs to be taken to a repair facility, our efficient car towing service will ensure it is safely towed to the destination of your choice.
BATTERY REPLACEMENT SERVICE
If your battery fails and you need a jump-start, our skilled technicians will promptly arrive at your location to provide the necessary boost, getting your vehicle up and running again.
FLAT TIRE SERVICE
Should you experience a flat tire, our team will be there to assist you by changing the tire or providing a replacement, ensuring you can continue your journey without delay.
FUEL DELIVERY SERVICE
Running out of gas can be a frustrating situation. Our fuel delivery service ensures you receive the fuel you need to reach the nearest gas station and return to the road.
LOCKOUT SERVICE
Accidentally locking your keys inside your vehicle can be a major inconvenience. Our lockout car roadside assistance service will help you regain access to your vehicle quickly and efficiently, saving you time and stress.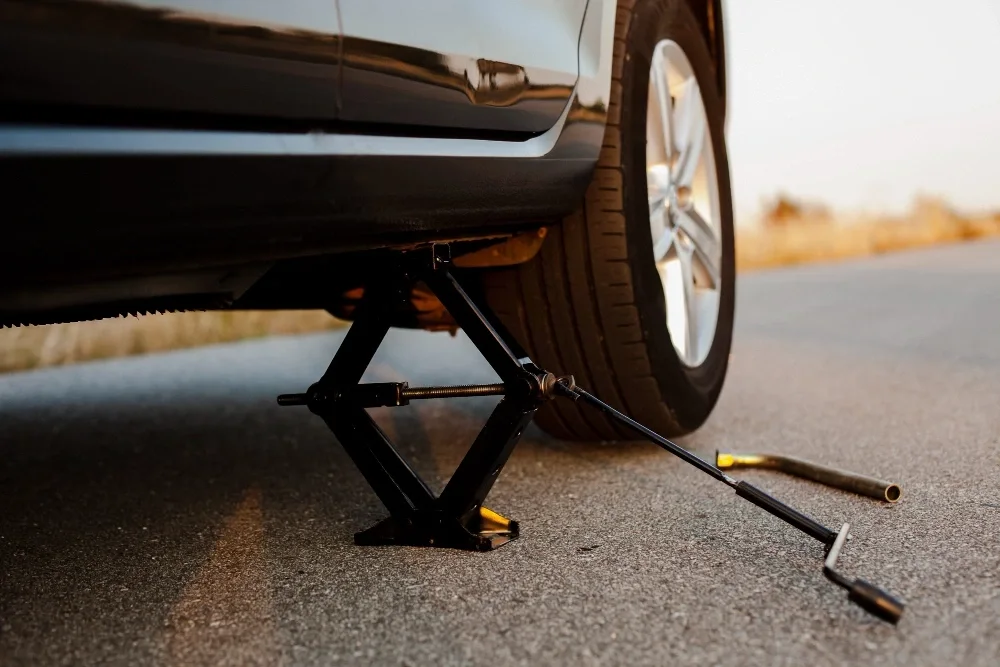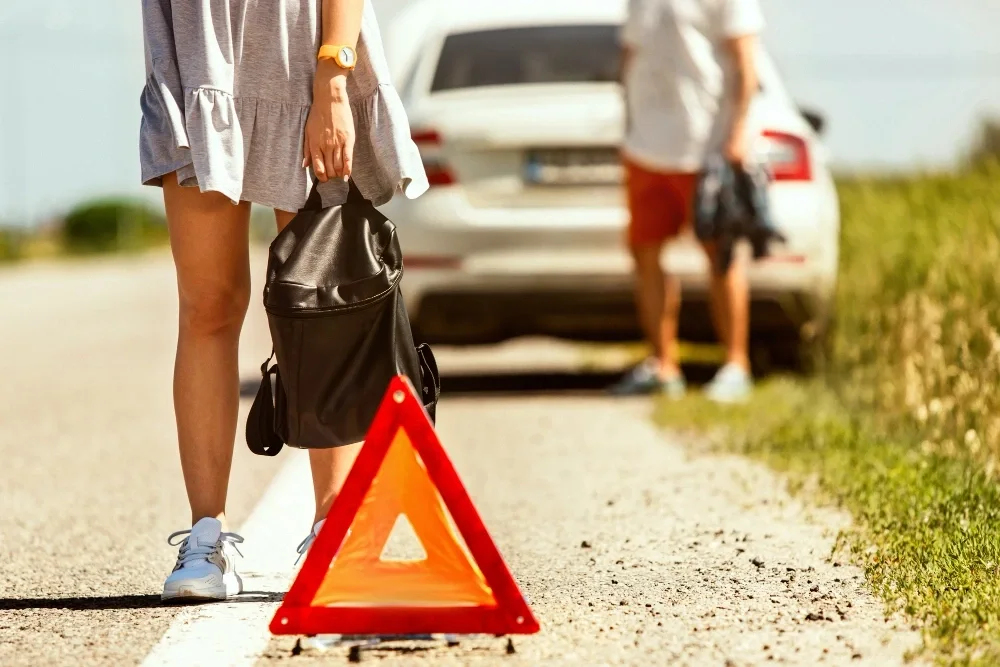 OFF-ROAD RECOVERY & PULL OUT
Find yourself stuck in off-road or challenging terrain during the specified hours. Our specialized off-road recovery service will assist in safely pulling your vehicle out, enabling you to continue your journey.
ANNUAL CAR REGISTRATION RENEWAL
As an added convenience, we offer assistance with the annual renewal of your car registration, ensuring compliance with regulations and saving you time and effort.
Roadside assistance is a vital service that provides peace of mind and ensures your safety when unexpected incidents occur on the road. Whether you're an experienced driver or a novice, having a reliable roadside assistance plan in place is essential to avoid being stranded in potentially dangerous situations.

WHY CHOOSE US FOR CAR RECOVERY DUBAI?
Our car roadside assistance service includes towing, jump-starts, lockout assistance, and more, ensuring all your roadside needs are met.
We prioritize your time and aim to minimize your wait with our prompt and efficient assistance.
Day or night, our dedicated team is ready to provide the help you need whenever you need it.
Enjoy affordable rates without compromising on the quality of our service.
Customer Satisfaction Guaranteed: and beyond to ensure your utmost satisfaction with our reliable and effective assistance.
SAFETY FIRST
While waiting for our roadside assistance near me, it is important to prioritize your safety. Here are some tips to keep in mind:
Pull over to a safe location, such as the shoulder of the road or a nearby parking lot.
Turn on your hazard lights to alert other drivers of your situation.
Stay inside your vehicle with locked doors and windows rolled up for added security.
Call for assistance from a safe location, such as inside a nearby building or by using a roadside emergency phone if available.
WHY YOU MAY NEED CAR RECOVERY DUBAI
Common issues that may require roadside assistance in Dubai include:
If your battery fails, our technicians can provide a jump-start to get your car running again.
If you experience a flat tire, we can either change the tire or provide a replacement tire to ensure you can safely resume your journey.
Accidentally locking your keys inside the vehicle can be frustrating, but our lockout service will swiftly assist in gaining access to your vehicle.
If your car has run out of Gas.