Enjoy improved Air conditioning with 3M Window Tinting at Al Emad
At Al Emad, 3M car window tinting prevents summer heat. Our window tint can reflect 35-70% of sun rays leaving the Car Air conditioner to perform better—no need to suffer in the bright sunlight. Use a 3M car window tint and enjoy a cool driving environment.
Maintain a better interior with 3M Window Tint.
Sunrays often fade out the car interior, including the dashboard and seats. With its superior shading feature, our 3M window tinting Dubai is ideal for preventing car accessories and parts from fading.
Maximum Blockage from Ultra Violet rays
Our engineered window films keep the harmful sun rays out of the window. It can absorb maximum sun rays keeping your car and windows safe from Ultra Violet Rays. Now, with our 3M window films, feel safer from the harmful effects of sunlight.
What do we offer?
We provide several types of window tints, including:
Dyed tinting
Metalized tinting
Carbon tinting
Ceramic tinting
Hybrid tinting
Our experts can help you choose the best window tint per your budget and application. Moreover, we provide bubble-free, smooth, and luxurious window filming services. Our experts can install the selected window films within a few minutes. Feel comfortable and secure with our 3M window filming.
On browsing the "3m window tinting near me", you will find Al Emad at the top of the search. Our innovative window film technology distinguishes us and enhances the customer's trust.
Why Us?
As a leader in window film technology, Al Emad Workshop is the first choice of customers. Our window films are designed to provide more comfort and luxury to your glasses.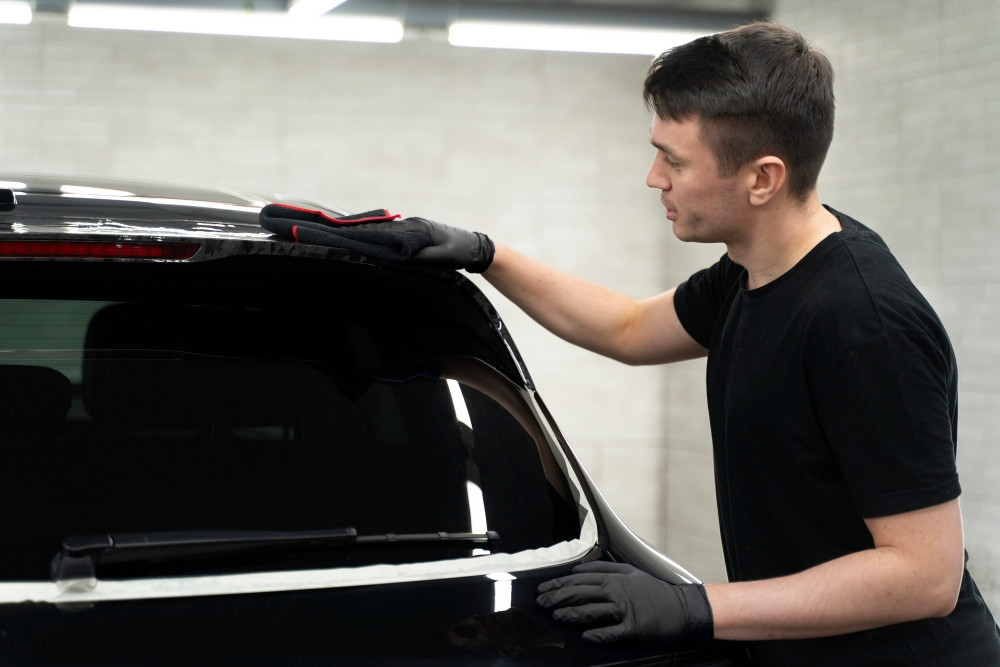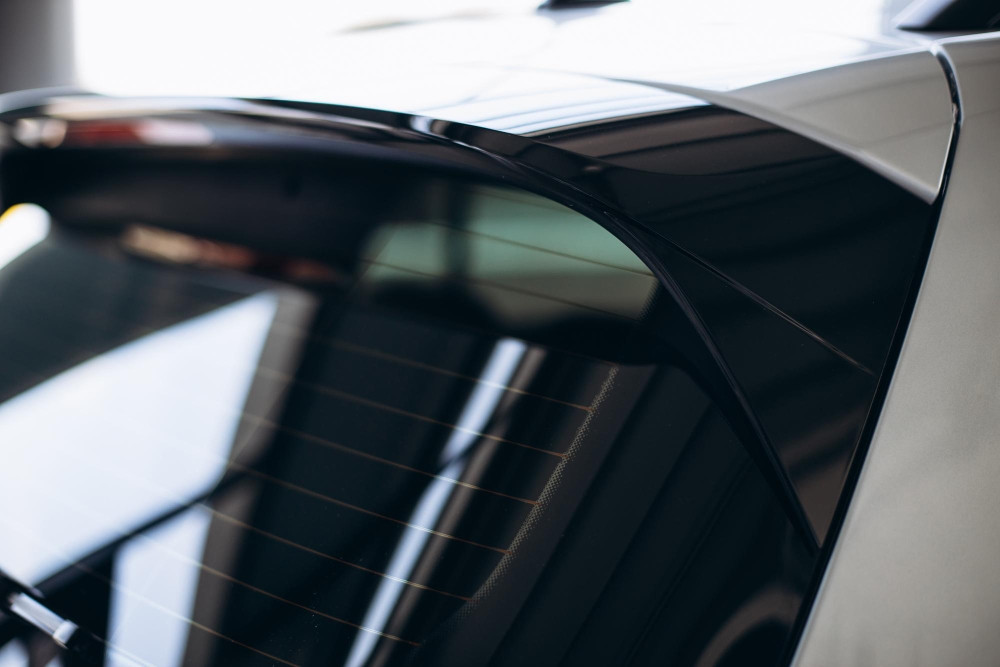 Superb glass Protection
3m car window tinting keeps the window glasses secure from shattering. In an accident or collision, glass does not crack and keeps the passengers secure from broken glass damage. In addition, our window films keep the thieves at a distance as it improves the durability of glass. No one can break into the car by hitting the glass.
Multi-purpose 3M window tint Dubai
The 3M window tint is not limited to vehicles or cars. Al Emad offers multiple applications of its premium quality window filming. The users can secure their laptops, mobile, LCDs, and home window glasses comfortably. Moreover, our window films are ideal for covering residential and business window glasses.
Maintains privacy
With superior manufacturing, our window films maintain the privacy of your glass windows. Its shading feature does not allow anyone to peep inside. Feel more secure and protected with a 3M auto window tint near me.
Easy to Install
Engineered to perform better, our 3M window films are easy to install. It takes only a few moments to cover your car's panes. Even car owners can do it by themselves.
Versatile Shading
At the Al Emad workshop, you can get a wide variety of 3M window filming. Please choose the best one that suits your needs or consult our experts.
Affordable option
Our 3m window tint price is reasonable. Whether you want dyed films or any material, you will find our price slowest in the market.
Book your 3M window films Now!
We offer in bulk or single pieces to our customers. Professionals at the Al Emad workshop can suggest the most suitable 3M window film for your car panes, home window glass, devices, or any other purpose. Moreover, get full services from purchasing to installing window films at affordable rates.