Precise & Premium Car Foiling/ Wrapping Dubai
Al Emad offers you the ultimate car foiling Dubai service. We understand your love your vehicle and wish to secure and customize it for multiple reasons. It's the reason we offer you precise and premium services. These are ideal for protecting your vehicles from any minor scratches or damages. Moreover, the custom-printed wrapping options are suitable for marketing.
Wrapping options we offer at Al Emad.
As an industry expert, we offer you a wide range of options to foil a car in Dubai. Our car wrapping materials and processes are exceptional.
Color change wraps
The process involves wrapping the entire vehicle with a vinyl film of a different color. It can give your car a new look and protect the original paintwork from scratches, chips, and other damage.
Custom design wraps
We create or customize a unique design for the vinyl wrap. It can be anything from a company logo to a graphic design. The wrapping helps promote a business or make an impression with a personalized plan.
Partial wraps
At Al Emad, we bring you the car wrapping dubai for only certain parts of the vehicle, such as the hood, roof, or side panels. It can be a cost-effective way to add visual interest to the car without a full-color change.
Protective wraps
We offer you the car foiling dubai with a clear vinyl film to the vehicle to protect the paintwork from chips, scratches, and other damage. It can be a good option if you want to preserve the original paintwork of your vehicle.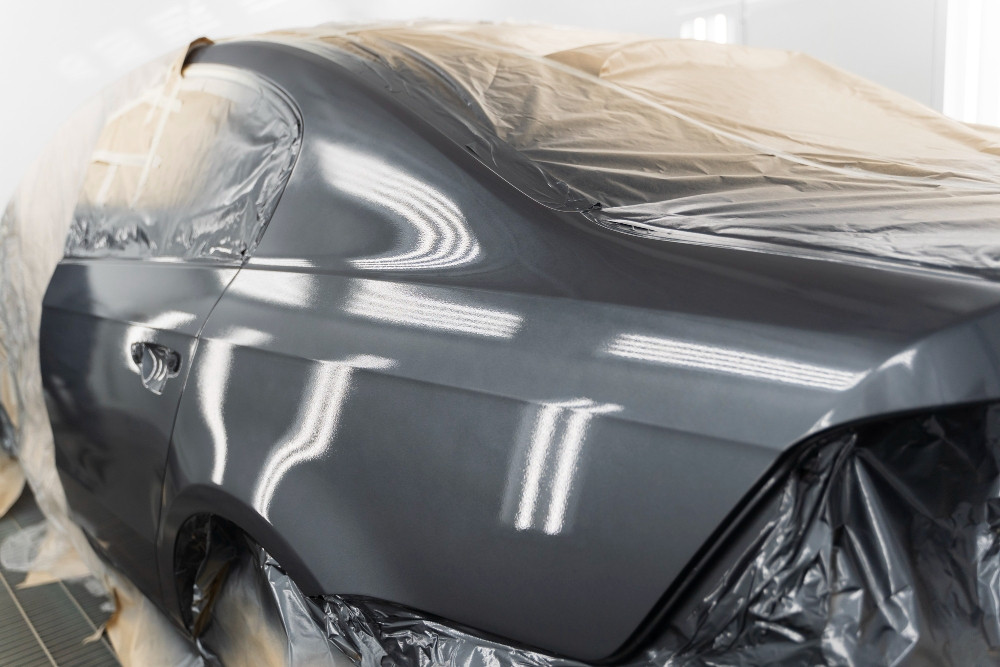 Why Al Emad for ultimate car wrapping Dubai?
At Al Emad, we give you the ultimate reasons to select us for your car wrapping in dubai. Along with being the best industry player, we hold numerous features that make us the best.
Professional wrapping experts
We offer you the Car foil dubai service by the experts. Only professionals with an extensive experience in car foiling will touch your car and process the wrapping on it.
The high-quality and sustainable wrapping material
All the materials we offer for the foiling are high quality and environment graded. These are best for your vehicle and environment as well. Moreover, we have the best options for selecting materials, colors, and designs.
Best customized designs
Our team at Al Emad is trained to assist you with all customized designs. You wish for a design, and we will bring it to life.
Possible shortest wrapping time
On average, to foil a car in dubai, you must wait for at least two or more days. It depends on your vehicle model and the foiling type you are looking for. At Al Emad, we believe in processing everything fast. By keeping up with the quality, we offer the shortest wrapping time for the foiling.
Perfection guaranteed
At Al Emad, we do not compromise perfection. We are focused on providing you with the best services with an assurance of precision. You cannot detect a single bubble after getting the car foil Dubai from us.
Affordable pricing
Al Emad offers you the most affordable car wrapping in dubai price. We never overcharge for anything. You will get reasonable pricing from our estimators. Normally, your pricing for car wrapping dubai involves your car model, wrapping type, and labor.
Get Your Car Wrapped NOW!
Are you interested in securing your car with car wrapping dubai? It's time to reach out to us at Al Emad. Our car foiling dubai ensures your car's exterior and works for promotion, customization, and many other motives. Give us a call or write us to get a callback.