CAR ELECTRICAL REPAIR
Understanding the intricate workings of your car's electrical system is essential before you get a service of car electrical repair. The interplay between the starter, alternator, and battery ensures smooth transportation from point A to point B. Regular checks and inspections of your car's electrical system are crucial because a weak or dead battery can wreak havoc on other power system components. At Al Emad Auto Workshop, our skilled car electrician will assess your car's electrical system, ensuring accurate voltage levels and preventing potential damage.
LEARN ABOUT THE SYSTEM FROM A CAR ELECTRICIAN
The battery, starter, and alternator are integral parts of this system, working harmoniously to ensure optimal functionality. The battery supplies power to the starter, while the alternator generates the energy required to keep the battery charged and power your vehicle. If these components falter, your car may struggle to start or run smoothly. If you search for car electricians near me, you will learn that the technicians at Al Emad Auto Workshop are ranked very highly. We check every aspect of your car's electrical system, swiftly identifying and resolving any issues.
PROVIDING CHEAP CAR ELECTRICAL REPAIR
We prioritize the health of your car's electrical system, and our certified car electricians possess in-depth knowledge of its intricate components. With their expertise, they can quickly and accurately diagnose problems, enabling us to take a targeted approach to repairs and minimize costs. We understand the importance of efficiency, ensuring that time is well-spent on guesswork and that your wait in our waiting area is kept as short as possible.
YOUR SEARCH ENDS FOR A CAR ELECTRICAL SHOP NEAR ME
Restore your car's electrical system to its full potential with our car electrical repair service. From the core of your vehicle—the battery—to the spark plugs and ignition coil, our meticulous inspection and replacement of components guarantee peak performance. We scrutinize coils, fuses, and lights while giving expert attention to the electrical fan, starter motor, and alternator. Additionally, we don't overlook essential elements such as the windscreen motor and high-tension wires, promptly replacing them as needed.
Our service extends to electrical accessories like power windows and audio systems, ensuring a holistic approach to your car's electrical well-being. So drive confidently, knowing your car's electrical system has received our rejuvenating touch and is in top shape.
Al Emad Auto Workshop prioritizes the health and reliability of your car's electrical system. Experience our meticulous attention to detail and expertise by availing of our cheap car electrical repair service. Trust us to keep your vehicle running smoothly and ensure peace of mind.

CONVENIENT CAR AC REPAIR NEAR ME
We guarantee easy and convenient car AC repair Dubai on the back of our highly trained car AC repair experts. Your car AC does the job of keeping you comfortable in the heat. So we start with a thorough check on the entire Car AC system to all its components, including; the condenser, the compressor, the fan, the evaporator dryer and expansion valve etc.
FACING ISSUES AND LOOKING FOR CAR AC REPAIR DUBAI?
Have you checked your compressor yet? Either way, a fully functional air conditioning system is necessary to stay cool while driving in a hot, sunny place like the UAE. However, the car AC, like most other auto components, occasionally may have issues & needs car AC service. Our professionals at Al Emad Auto Workshop will examine the gas levels in your AC system and make sure that everything is in functioning condition.
Our extensive car services ensure a highly qualified mechanic performs your car's AC repair work. We promise quick and smooth car AC service in Dubai thanks to our staff of highly skilled auto repair specialists. Our experts will start with a complete inspection of the car air conditioning system, including all parts, such as the condenser, compressor, fan, evaporator dryer, and expansion valve.
OUR AC CAR REPAIR SERVICES
Restore your car's cool oasis from our Car Ac Repair Center. We meticulously examine hoses, leaving no room for leaks or blockages. Our Freon gas leak test ensures a pristine system, while a top-up guarantees optimal cooling. For a comprehensive solution, we replace significant components like compressors, evaporators, condensers, dryers, and expansion valves. Experience refreshing drives in any weather with our expert touch. Trust us to revive your car's AC system and embrace the cool comfort again.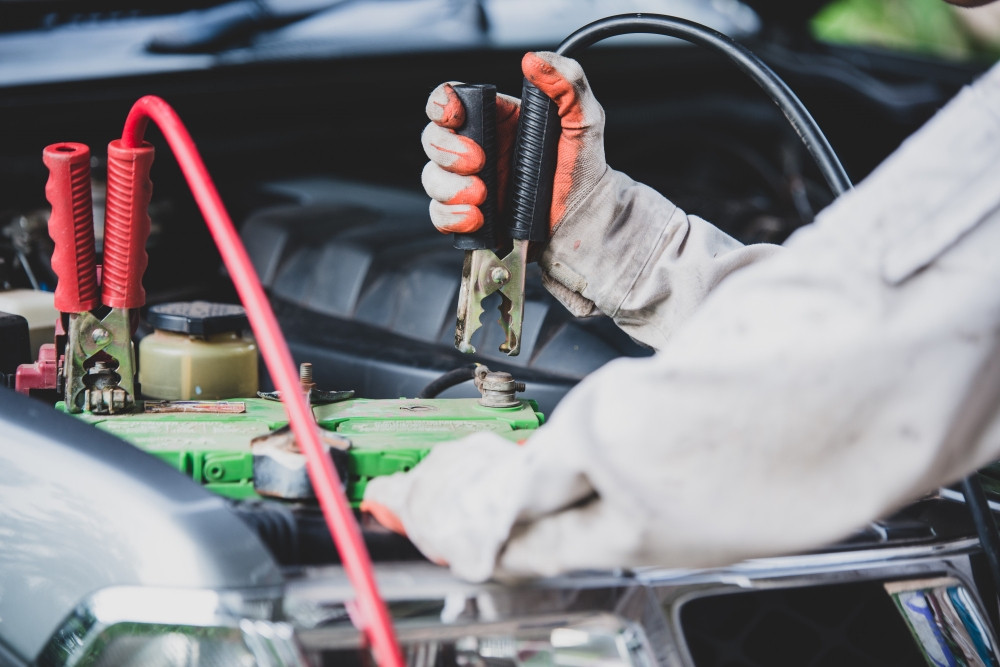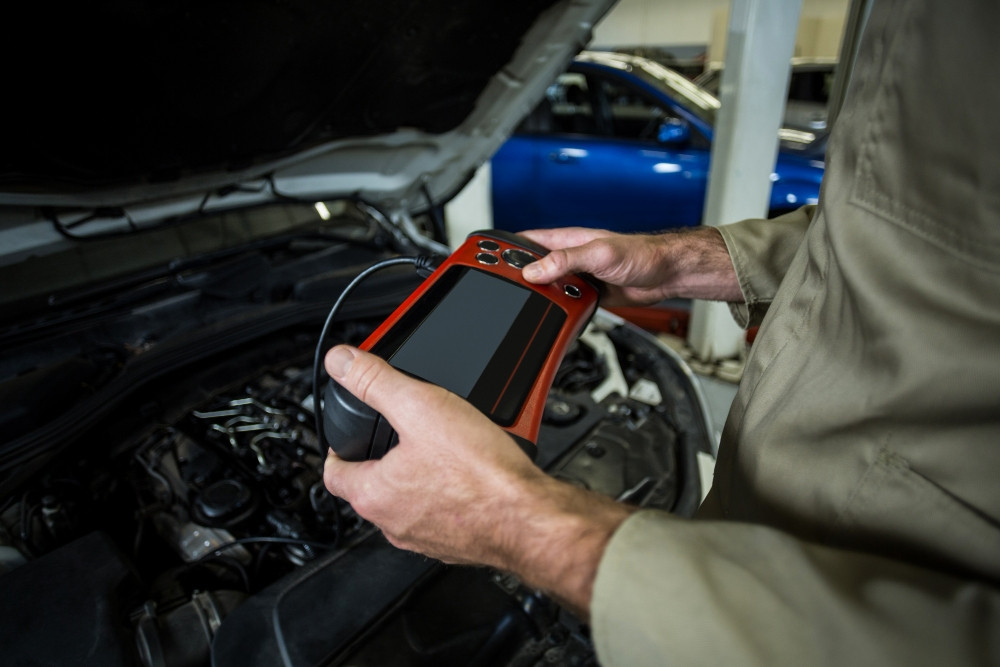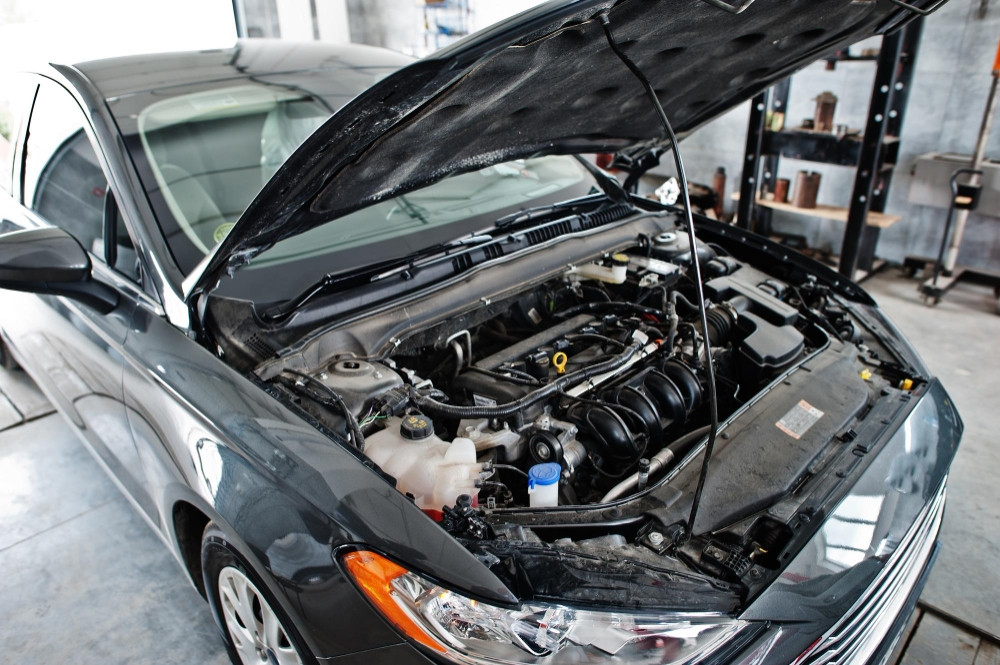 WHAT YOU GET AT OUR CAR AC REPAIR CENTER
Picture yourself driving in a scorching hot climate with a faulty air conditioning system in your car. Not only would the temperature inside the vehicle be unbearable and potentially harm your body, but it would also raise your stress levels and result in an unpleasant smell permeating the air. Say goodbye to all of these problems as we will provide you with the answer to your question about car AC repair near me.
Al Emad Auto Workshop provides fast, effortless, hassle-free, cost-effective car AC repair in Dubai. Our expert technicians will thoroughly examine your vehicle's AC system and deliver superior services to ensure it's running optimally. Reach out to us immediately if you are looking for car AC maintenance in Dubai, car AC cleaning, or any related services.
BEST CAR AC SERVICE IN DUBAI
Al Emad Auto Workshop is a leading name among the providers of car AC service Dubai, and we are glad to render you meticulous services. Our extensive presence across UAE helps us in serving clients throughout the country. We use state-of-the-art systems and advanced equipment to inspect, repair, service, and maintain car AC and other systems. Renowned as the best car AC repair and service firm in Dubai, we welcome you to our service center for car AC cleaning, repair, and maintenance.
Our car AC services are designed to keep you cool and comfortable on your journeys. We comprehensively inspect your car's AC system, thoroughly examining every aspect. Our skilled technicians meticulously examine the condenser, compressor, fan, evaporator, dryer, and expansion valve to identify any issues or malfunctions.

We provide car AC cleaning services to maintain optimal performance, ensuring the system is free from dirt, debris, and mould that can affect its efficiency. In addition, in case of any repairs needed, our experienced team is equipped to handle various AC system repairs, ensuring that your AC functions flawlessly.

Regular servicing of your car's AC system is essential for its performance. Our car AC servicing includes preventive maintenance, lubrication, and adjustments to ensure your AC operates at its best.

We offer car AC gas refill services if your AC system requires a refrigerant refill. Our technicians are trained to handle the process safely and efficiently, ensuring that your AC is properly charged for optimal cooling.

Whether you need an inspection, cleaning, repair, servicing, or gas refilling, our car AC services keep you cool and comfortable on the road. Trust our expertise to maintain and enhance your car's AC system, providing a refreshing driving experience.

Al Emad Auto Workshop has delivered complete car AC services at affordable rates. Our distinctive characteristics have been caring, support, and assistance. The features that make us the top car AC maintenance center in Dubai include the following:

WE ALSO OFFER CAR AC GAS REFILL
Al Emad Auto Workshop understands the importance of keeping cool and comfortable during your journeys. That's why our comprehensive car AC services are designed to ensure the optimal performance of your AC system. Our skilled technicians conduct a thorough inspection, leaving no component unchecked. We meticulously examine each aspect, from the condenser and compressor to the fan, evaporator, dryer, and expansion valve, to identify any issues or malfunctions.
We offer professional car AC cleaning services to make sure it performs at its peak. Our team removes dirt, debris, and mould that can hamper your AC's efficiency, ensuring a clean and refreshing airflow. In the event of repairs, our experienced technicians are well-equipped to handle various AC system issues, restoring your AC's flawless functionality.
THE SPECIALTIES OF OUR CAR AC REPAIR CENTER
Al Emad Auto Workshop has been delivering comprehensive car AC services at affordable rates, with care, support, and assistance as our distinguishing features. We prioritize prompt and efficient AC servicing, ensuring minimal waiting time. Our affordable AC repair and maintenance services are designed to keep you comfortable without straining your budget.
The specialized team at our car AC repair center conducts thorough inspections and diagnoses defects precisely, aiming to prevent future recurrences and save you time and hassle. Need a quick AC gas refill? We offer speedy service to get you back on the road swiftly. Our 24/7 customer support is always available to address any concerns or inquiries you may have. Please use our special offers and deals to enhance your overall experience. Trust us to keep you cool and satisfied.
We are committed to providing the best possible service to our clients. Each of our services is formulated with a focus on your satisfaction. Experience the ideal car AC repair in Dubai at the most competitive rates at Al Emad Auto Workshop. If you have any questions or concerns, feel free to contact us via call or message. Our dedicated team will promptly assist you, addressing your queries and resolving any concerns you may have.
CHOOSE AL EMAD AUTO WORKSHOP FOR CAR AC SERVICE DUBAI
Al Emad Auto Workshop has established itself as the go-to car AC repair center in Dubai, earning the trust of countless clients over the years. We take pride in our unwavering dedication to providing top-notch services. Here's why we are the best choice for your car AC maintenance and repair needs:
We prioritize the quality of our services. Specialized teams with expertise in car AC systems handle each repair, maintenance, and servicing process. Additionally, we have a dedicated quality assurance section that ensures the highest standards are maintained throughout the servicing.
We understand the value of your money. That's why we offer competitive and affordable pricing for all our car AC repair, servicing, refilling, and maintenance jobs. So keeping your vehicle in optimal condition doesn't have to break the bank when you choose us as your maintenance team.
Your convenience is of utmost importance to us. You can easily schedule a visit to our service centre at a time that suits you best or drop by when convenient. Our skilled technicians will promptly attend to your needs and provide the required services as soon as possible.
When you choose Al Emad Auto Workshop, you can rely on us to deliver exceptional car AC services. We have implemented multiple layers of maintenance, inspection, servicing, and supervisory teams to ensure every task is carried out with utmost precision and perfection. Furthermore, proper supervision and monitoring guarantee the reliability of our services.
We have earned the trust of our clients by maintaining honesty and commitment to fulfilling their service requirements. Our reputation as one of Dubai's most reliable car AC service firms is a testament to our dedication to customer satisfaction.
Al Emad Auto Workshop is the name you can trust regarding car AC repair in Dubai. Experience our unmatched service quality, affordability, convenience, reliability, and trustworthiness. Contact us today to ensure your car's AC system receives the exceptional care it deserves.