AMC FLEET SERVICE
When it comes to AMC service, Al Emad Auto Workshop understands the unique needs of corporate fleet management. That's why we offer a dedicated team of experts specializing in mechanical and electrical repairs, ensuring that your fleet receives top-notch service every time.
Al Emad Auto Workshop provides a wide range of services under one roof, catering to all your automotive needs. Our skilled technicians are equipped to handle various repairs on different vehicle brands, making us your one-stop solution for annual maintenance contracts. With a reputation for fast and reliable service, we have garnered recognition for our award-winning deals.
As one of Dubai's most trusted and affordable car workshops, we take pride in our years of experience in the Middle East. Our long-term relationships with repeat customers are a testament to our commitment to delivering guaranteed work, efficient service, and cost-effective solutions.
Our vision is to become the best and most reliable independent workshop network for AMC in Dubai. To achieve this, we prioritize personal attention, expert advice, and genuine peace of mind for our customers. We go beyond mere auto services by providing valuable guidance to our customers, offering various and exciting offers to meet their needs. We strive to establish long-lasting relationships by consistently delivering excellent and satisfying services. Customer loyalty is our driving force, and we are dedicated to exceeding your expectations time and time again.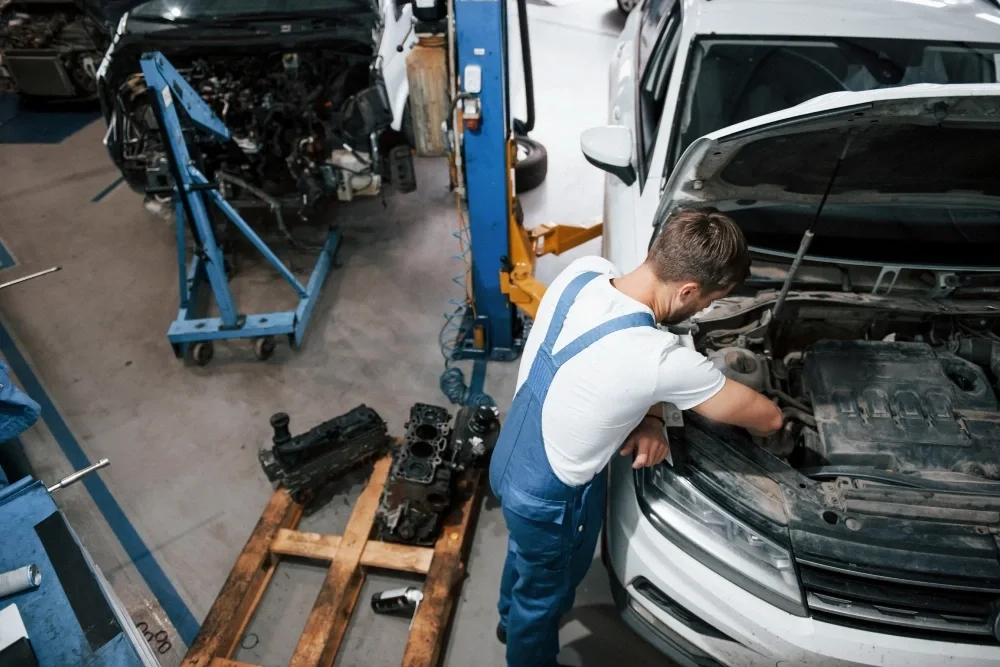 TRUSTED COMPANY FOR ANNUAL MAINTENANCE CONTRACT
Whether your vehicles require routine maintenance or major repairs, Al Emad Auto Workshop is here to support you with the service of AMC in Dubai. With our fully equipped facilities and a team of experienced professionals, we are well-prepared to handle all your car repair, maintenance, and minor-major service needs. You can rely on our workshop to provide efficient, cost-effective, personalized services that keep your corporate fleet in optimal condition.
Choose Al Emad Auto Workshop as your trusted partner for corporate AMC fleet management services. Our commitment to exceptional customer service, expert repairs, and affordability sets us apart in the industry. We look forward to building long-term relationships with our customers by consistently delivering outstanding services that keep you coming back for more. Your satisfaction and loyalty are our ultimate goals.