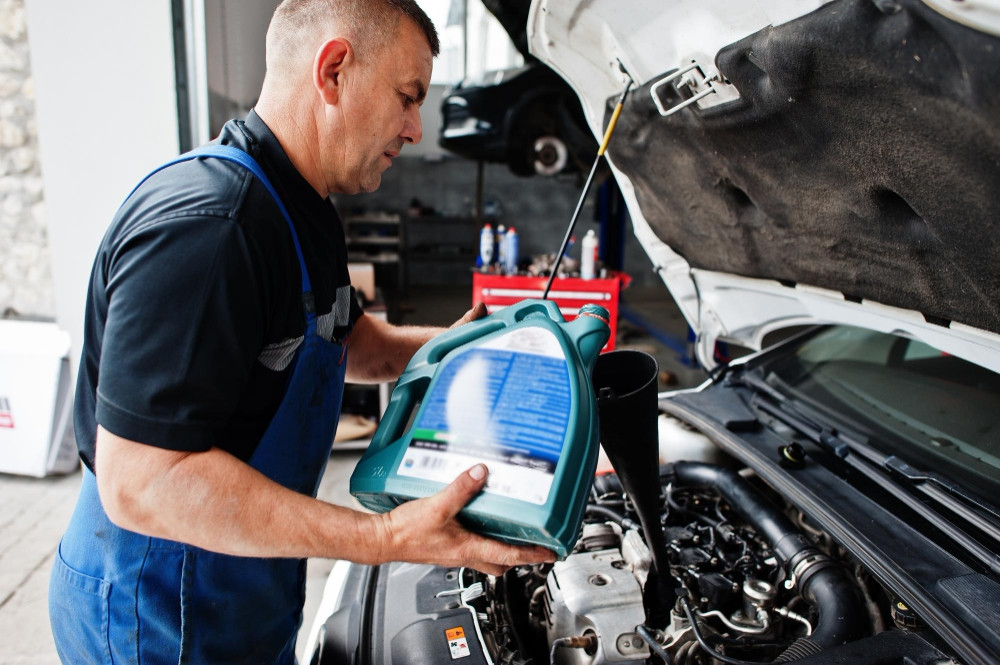 Do you need help changing your car's oil filter in Dubai?
At Al Emad, we proudly offer you the highest quality car oil filter change services. We will help you change your car's oil filter quickly and professionally so you can get back on the road safely.

The oil filter is an essential component of any car. Its main job is to filter out any impurities in the engine's oil. Therefore, it's essential that you keep the oil filter clean and regularly change it out for a new one. Our worth-praising oil change Dubai services are Incomparable. We filter your car's oil by relying on the latest techniques and methods.

You can count on Al Emad services to provide fast, efficient service. Understand the urgency of getting back on the road, so we offer same-day oil filter changes.

In addition to our car oil filter change services, we offer various other car maintenance services, such as oil and filter changes, air filter replacement, engine tuning, and fluid level checking. We also carry various quality oil filter brands, so you know you always get a dependable filter.

Customer Satisfaction is Our Priority
We take customer satisfaction seriously. That's why we offer a satisfaction guarantee. If you are unhappy with our car oil filter change services, simply let us know, and we will make it right. Don't trust your car to just anyone. Get the highest quality car oil filter change services. Call us today to get started!

Guaranteed Quality Services, Excellent Customer Care, and Competitive Pricing
With decades of experience in car servicing, our expert mechanics and auto technicians have the knowledge and expertise to perform oil filter changes in a wide range of cars. Our comprehensive oil filter change service will give you peace of mind knowing your vehicle is running smoothly and efficiently.

Our skilled technicians inspect your car's engine and make recommendations based on their assessment. Our service includes draining and refilling the oil tank with a new oil filter, depending on the engine specifications.

We use only the highest quality products and tools for oil filter changes. Our quality products help protect the engine from dirt, wear, and excessive heat, improving performance.

Choose Only Al Emad for Your Car's Oil Filter Change
When you hire us for an oil filter change, you can rest assured knowing you will get quality work done quickly and cost-effectively. We also offer flexible appointments that can be scheduled during evenings or weekends, and our convenient mobile car servicing ensures you get the best care at the best price. If you need an oil filter change, Al Emad provides the best car service. Contact us today to learn more about our car oil filter change services and to make an appointment.